Schools Concerts
Bush Inventions
Join acclaimed Australian musician Jenny M Thomas and her band Bush Gothic as they show how the most familiar folk tunes – songs of criminal women and convict men, treachery and transportation – can be pulled apart and rebuilt to become completely your own. Deeply engaging music making and story telling.
ARTISTS : Bush Gothic 
VENUE : Reardon Theatre
TIMES :
Friday 7th October 11:30am
Friday 7th October 1:30pm
TICKETS : FREE
KAWAI Piano Masterclass
with Daniel de Borah
Internationally acclaimed pianist Daniel de Borah presents a piano masterclass for local piano students in a relaxed and friendly setting. Performance places are for Advanced students around AMEB A Mus.A standard. However, younger students are encouraged to attend as audience members.
**Update** All performance places are now full, however Festival visitors and friends are all welcome to attend as audience members. No bookings necessary.
For any other queries, please contact Rosie Merrin at rmerrin@icloud.com
DATE: Saturday October 8th 2:00 pm
VENUE: Drill Hall
TICKETS : FREE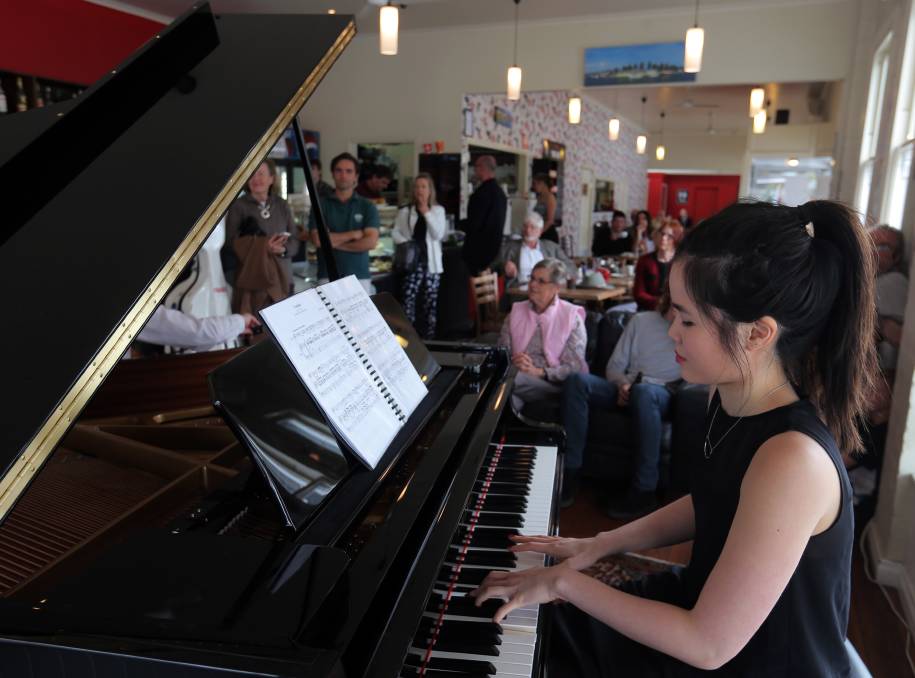 KAWAI Pop-Up Recital Hub
for the performer in everyone
Drop in to The Hub during the weekend, or between concerts, and catch a Festival artist, a Friend or yourself performing on a superb Kawai grand piano!
Once again we invite you our audience, artists and masterclass participants to present your own short 'recital' in this relaxed and informal café setting – and enjoy a coffee on the house. A schedule will be posted in The Hub over the weekend.
DATE: Saturday 8th & Sunday 9th October 10:00 am – 10:00 pm
VENUE: The Hub
TICKETS : FREE