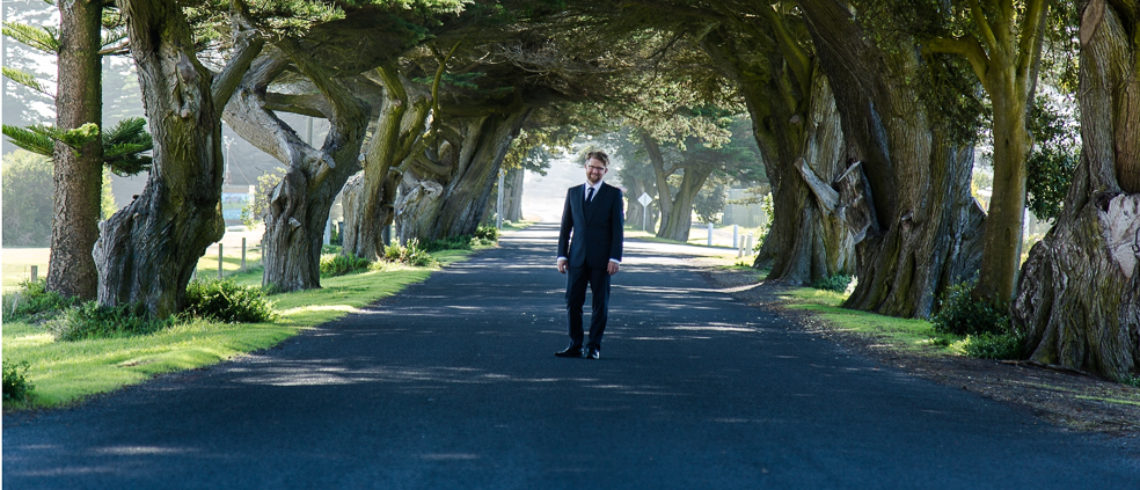 WELCOME
What a great pleasure to welcome you to the 2017 Port Fairy Spring Music Festival – a meditation on human migration.
From the first waves of indigenous settlement 60,000 years ago to the later tides of migrants, contemporary Australian culture is an accumulation of histories and interweaving stories – one that revels in its extraordinary diversity yet still reveals our shared humanity.
So it is that we build on last year's strong indigenous component by continuing ASQ's rapturously received 'Quartet and Country' series with new works from Lou Bennett and Stephen Pigram, and finish our Festival with a concert of the music the creator of Bran Nue Dae, the late Jimmy Chi.
We open the Festival with another commission, from Persian Australian singer Tara Tiba called My Mothers Mother, which tells the story of Port Fairy children's families, and their arrival in Australia. We continue by reflecting on some of the great human journeys that spread cultures around the globe – transcendent reveries from the Silk Road, joyous reels and baroque dances that trace the Celtic traversing of the Atlantic, and music from Italy, Greece and across the Jewish diaspora.
We have deeply personal journeys from Anna Goldsworthy, with her autobiographical 'Piano Lessons', joyful lunch time reminiscences from soprano Taryn Fiebig, dazzling virtuosity from superstar Kate Miller- Heidke, and jazz royalty Vince Jones & Paul Grabowsky play their lauded album 'Provenance'.
We have the stupendous choir Hallelujah Junction singing a pair of contemporary humanitarian masterpieces by David Lang, the Tinalley Quartet bringing us matching programs from across the US:USSR divide, Jen Anderson's remarkable score to the silent film Pandora's Box, and we feature speechsong works that include recordings from dictators, Jewish refugees and Australian asylum seekers.
We thank you, our wonderful and loyal audience, for again looking to undertake your own migration to Port Fairy this year, and look forward to sharing these songs, stories and rituals from around the globe.
IAIN GRANDAGE
Artistic Director
Iain Grandage composes, conducts and performs. He has received the prestigious Sidney Myer Performing Arts Award, the Ian Potter Emerging Composer Fellowship, and been Composer-in-Residence with the WA Symphony Orchestra, and Musician-in-Residence at the UWA School of Music, where he is currently an Honorary Research Fellow.
Iain's concert works have been performed by the ACO, Brodsky String Quartet, Australian String Quartet, Australian Brass Quintet, Jean-Yves Thibaudet, Sara Macliver, Craig Ogden and choirs and orchestras around Australia. Recent highlights include the Victorian Opera production in 2014 of his opera The Riders, based on the Tim Winton novel with libretto by Alison Croggon, which had Michael Shmith writing in The Age "…an opera of rare dramatic power, utmost musicality and first-rate performances. ", Peter Burch in The Australian writing ".. a bewitching jewel of contemporary music theatre." .and Peter Rose in the Australian Book Review writing "The real star of the night was Grandage's radiant new score". For the Centenary of ANZAC day, Iain conducted the Adelaide Symphony Orchestra in the critically and publically acclaimed world premiere performance of his oratorio Towards First Light , written with Kate Mulvany. Gordon Forrester in Limelight wrote "Grandage shows us intimacy, vulnerability, inspiration, comfort and desolation in this exceptional piece, " and Graeme Strahle in The Australian wrote "this was a memorable world premiere of a major new Australian work. Grandage conducted a polished Adelaide Symphony Orchestra with tremendous flair and energy."
His compositions for the theatre include Helpmann Award winning scores for Cloudstreet, The Secret River, When Time Stops and (in collaboration with Kate Miller-Heidke) The Rabbits, and Green Room Award winning scores for The Riders, Lawn, In the Next Room, Babes in the Wood, The Odyssey and The Blue Room for theatre companies including Belvoir, Black Swan, Malthouse, MTC and STC.
As music director, he has won Helpmann Awards for his work with Meow Meow on the Malthouse/Sydney Festival production Little Match Girl, and with the cast on Sydney Theatre Company's The Secret River. He won Green Room Awards for his work with ANAM and Meow on Wunderschon, and with Meow and Malthouse on Vamp. He has conducted orchestras for Gurrumul and Tim Minchin and led a revival of Shane Warne The Musical for the 2013 Adelaide Cabaret Festival. Most recently, he was music director and arranger for Opera Australia's critically lauded new opera The Rabbits by Kate Miller-Heidke and Lally Katz.
In 1996 and 1998, Iain was musical director and arranger for the national tours of Jimmy Chi's multi award winning Corrugation Road, and his involvement with indigenous musicians has continued through his collaborations with the Spinifex people of central Australia, initially on the theatre work Career Highlights of the Mamu, and subsequently with concert works in collaboration with WASO and Topology. A documentary on these collaborations titled 'Ooldea' was produced by Carmelo Musca, and first aired on ABC TV in March 2007. Iain has worked as musical supervisor and arranger for the Black Arm Band on their award-winning performances Hidden Republic, dirtsong and Seven Songs­; collaborated with Steve Pigram, Mark Atkins and Richard Tognetti on the ACO's multimedia presentation The Reef; was music director and arranger for Eddie Perfect's Songs from the Middle with the Brodsky Quartet and ANAM, broadcast on ABC in 2011,