Welcome from Monica Curro and Stefan Cassomenos
Artistic Directors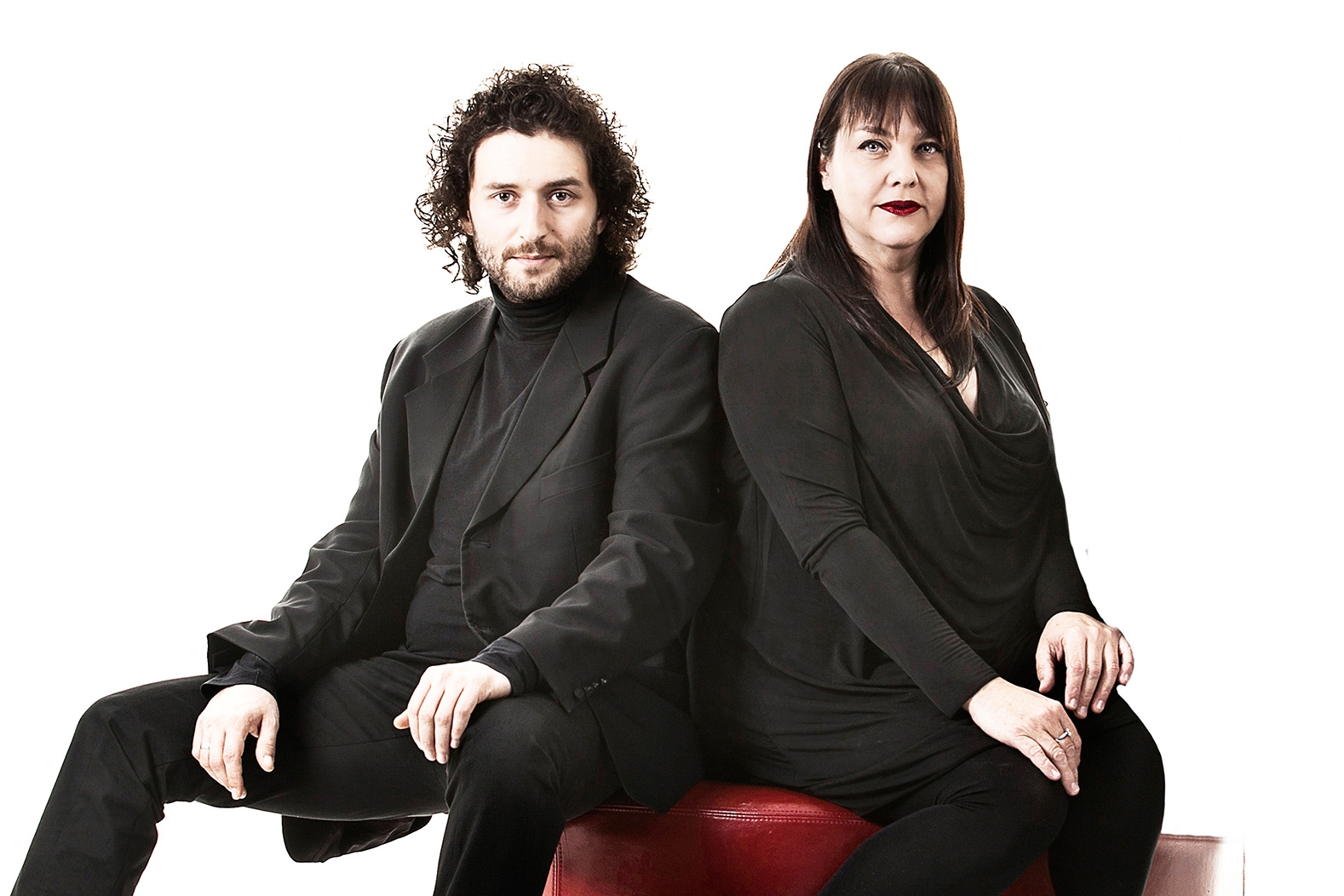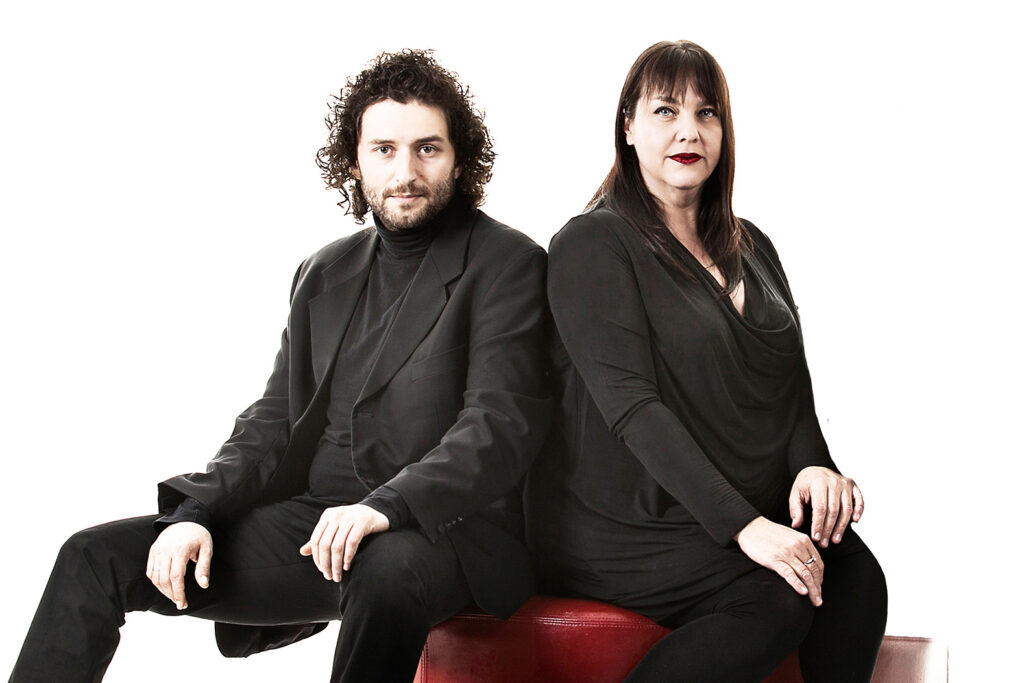 HABITAT – from a microscopic cell to the vast expanse of the universe, our natural environment is the space inhabited by all living organisms, where we not only exist, but where we have the safety to thrive and evolve. In 2023 PFSMF explores and celebrates the miracle of life in nature, highlighting its exquisite fragility and the urgent necessity to do everything to ensure its survival. We tell and sing our stories of microcosms and macrospheres, and the histories of our ecosystems through the pinnacle of human achievement – creative expression.
The Festival's bucolic biosphere reverberates with over a hundred artists from all corners of the cultural firmament – an organist, a harpist, a didgeridoo player, an author, a visual art curator, a set designer, two conductors, two percussionists, three brass players, four pianists, four world premiere composers, eight woodwinds, eleven strings, fifteen vocal soloists, a bevy of bellringers, and a colossal chorus.
Amos Roach's and Brenda Gifford's healing songlines connect us with Country and Culture; Steve Davislim joins PLEXUS in giving voice to mythological narratives through both Australian and Schubertian lenses; Kristian Chong, Alex Raineri and Stefan Cassomenos traverse panoramic pianistic territory; Michelle Nicolle champions women in jazz; and Sarah Curro and Gareth Colliton spotlight Australian composers and Southwest visual artists. Vox Plexus make their Port Fairy debut, and we warmly welcome back Festival favourites The Sutherland Trio. Gerry Connolly and Leyland Jones split our sides with capricious cabarets, and Andrew Bainbridge brings the organ of St John's to life.
To bring it all home, this year's trilogy of epic galas showcase three of the greatest symphonies of all time – Beethoven's Pastoral, Mahler's Titan, and Stravinsky's Symphony of Psalms – celebrating habitats of terrain, ancestry, and spirit.
Welcome from Penny Hutchinson Chair
We are delighted to be "back live" in Port Fairy for the second year in a row and to welcome audiences and artists again.
On the day I sat down to write this message, I had been to Hamer Hall for the Melbourne Symphony Orchestra's concert of Dvorak's Symphony No. 6 and Brahms's Piano Concerto No. 1. In the audience, a well-known string player who has been to Port Fairy several times, came up to me and said how sorry he was to not be able to come this year. This was a lovely reminder that musicians always tell us how much they enjoy taking part in the festival, they love the atmosphere in the town and mingling with audience members in Bank St or Sackville St!
2023 promises to be another thrilling program put together by Monica and Stefan with their renowned passion and creativity.
We hope all our Friends and audience members, continuing or new, will join us for a great weekend 13-15 October and will enjoy fabulous music in one of Victoria's most treasured places, Port Fairy.
We are grateful to our many supporters – from Government, individual donors, in-kind sponsors and companies and foundations who help us make the festival possible. This support also helps us keep our commitment to including local artists and school students in the festival and ensures the festival is a highlight on the regional calendar.
On behalf of the Board and Artistic Directors, heartfelt thanks to everyone.
Join us in October.
See you in Sackville St!