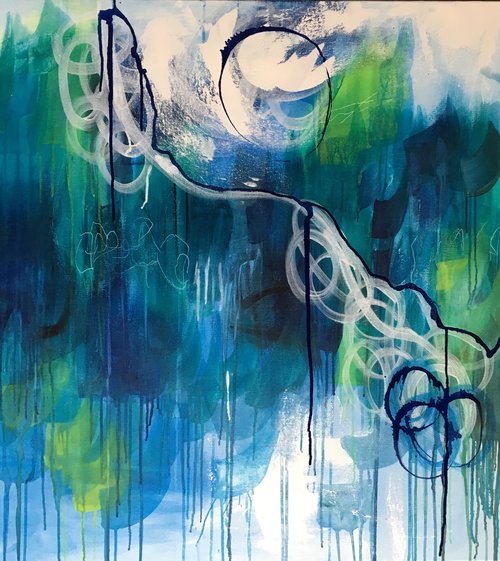 KEEP UP TO DATE WITH OUR LATEST NEWS
PFSMF 2020 – REFLECTION      28th November – 4th December 2020
(POSTED 6th November 2020)
Dear faithful Port Fairy Spring Music Festival Friends and Supporters,
We are beyond excited to share that we are on the cusp of announcing our 2020 Digital Festival Program.
It has been a long journey to get here, traversing various emotional landscapes of shock, disappointment, determination, hope, devastation, relentless optimism, and now great joy!
This year we have had the gift of time to reflect upon our Festival's rich history and the visionaries who laid the foundations for our beloved event, time to deeply explore a treasure trove of archival material, and time to define and redefine the philosophical and artistic principles that have made the Festival such an important part of Victoria's cultural fabric for more than 30 years.
Usually, an enormous aspect of the Festival experience is travelling to the gorgeous town of Port Fairy, so to bring a sense of place to this online offering we have collaborated with a group of extraordinary South West Victorian visual artists. We interweave their images into our 9 concert program, and alongside a stunning array of musicians, their exquisite artistry brings an extra dimension to this year's defiant celebration.
SAVE THE DATES 28th NOVEMBER – 4th DECEMBER
Stay tuned – more to come very soon!
Monica and Stefan
Co-Artistic Directors
Image:  Jane Downing – Sinking Into Your Soul
___________________________________________________________
A MESSAGE FROM THE ARTISTIC DIRECTORS 
(POSTED 7th October 2020)
To our beloved Friends and Supporters of the Port Fairy Spring Music Festival
For the past 30 years, in a "normal" year we would be gathering our things and getting ready to head off to Port Fairy this coming weekend, to experience inspiring and exhilarating events in our magical seaside town.
2020 has turned our world upside down and caused so much uncertainty, but through the many challenges, we have had to find and create opportunities!
In this update we share what we have been up to, and what we have been striving for in this crazy year and beyond.
HISTORY
The past six months have presented an incredible opportunity to dive deeply into PFSMF's rich history, through sourcing and revisiting past programs, and connecting with many dedicated people who were the architects of the Festival in the early years.
To name just a few, we have spoken with Lauris Elms, celebrated mezzo soprano and the Festival's Patron; Eda Ritchie, past Chair and recently returned Board Member; Jennifer Whitehead, past Chair and Board Member for 23 years; Stephen McIntyre, pianist, festival favourite and past Artistic Director; and Len Vorster, pianist and founding Co-Director.
To celebrate our 30th Anniversary, Len has written a chapter of highlights and reflections of his years with PFSMF and he generously shares this with us. CLICK HERE TO READ LEN'S STORY
ARCHIVE
We have discovered a treasure trove of 85 live Festival recordings from 1992 – 2014 which were hidden in the ABC Archives. It has been an Indiana Jones adventure hunting them all down, and we are so excited to share these gems with you very soon, interwoven into interviews with the artists involved.
COMMUNITY
One of our great disappointments this year was that we couldn't stage our epic Saturday Gala, which celebrates and showcases the stunning depth of talent across South West Victoria and beyond.
But never fear! We have remained in close contact with our SW family of instrumentalists and choristers, and continue to forge ahead with plans for a 2020 Gala in the first half of 2021, AND another Gala at Festival time in October 2021.
For an insight into the importance and impact of our Gala, here is a behind the scenes mini-doco of our 2019 which appeared on ABC TV SW News last year – CLICK HERE  TO VIEW VIDEO
FESTIVAL 2020
What can we say? Nothing for certain, but you can be supremely confident that since lockdown in March the Artistic Directors and the Board have been working furiously and stubbornly to bring you a 2020 Port Fairy Spring Music Festival.
We have the venue, the streaming company, and a wonderful array of Victorian artists standing by to bring you our digital (and therefore 100% COVID safe) version of the Festival this year. We also have an ingenious solution to bring you a sense of place even when we can't be there in person – this will be revealed in the next update.
As soon as we have clear guidance on the lifting of restrictions from the Victorian Government we will spring into action, and joyfully announce our program!
FAMILY
We extend our humblest and most heartfelt gratitude to those of you who maintain your annual Friends of the Festival subscription. This seemingly modest contribution has an enormous impact, and provides the backbone for the body of our work, and indeed our ability to survive and thrive.
For faithful Patrons and Supporters who would embrace the opportunity to enhance their involvement, now is the perfect time to sign up or renew!
Why? This ensures the continued vitality of a Festival which supports an ecosystem inhabited by creatives of many disciplines and the technical wizardry of production crews, a Festival which nurtures and celebrates the vibrant community in which it takes place, and nourishes the spirits of all involved.
Oh and when you join our Family of Friends you will also receive excellent "Family only" benefits including advance offers, priority bookings and exclusive invitations to fabulous Festival events.
It's only $40 per annum for an individual and $70 for two.
Thanks so much for your support, and stay tuned for the next update!
Monica and Stefan
_________________________________________________________________
2020 PORT FAIRY SPRING MUSIC FESTIVAL UPDATE 
(POSTED 5th AUGUST 2020)
To all our cherished friends and loyal supporters,
By this time, in a "normal" year, you would have received your copy of our Festival brochure and raised a glass with us at our launch, but because of the ongoing uncertainty, we write with heavy hearts to reiterate that our Festival will not go ahead for 2020 in the usual way. In fact, there will not be any Festival events in the regular venues in Port Fairy in 2020.
However we also write with great excitement, to say that we are still planning a Festival for October this year. In the 2020 Festival we hope to feature an exhilarating new program of digitally streamed concerts, starring well-established festival favourites, as well as effervescent new talent. Alongside these digital performances, we hope to present a rich feast of archival recordings, interwoven with stories and memories from past artists, composers and superheroes who, over 30 wonderful years, have made Port Fairy Spring Music Festival the unique and much-loved ritual that it is today.
Stay tuned over the next few weeks for more detailed announcements of the dates and programs of our 2020 Celebration.
We extend our deepest thanks to you all for your continued support.
Warm regards,
Monica Curro and Stefan Cassomenos, Artistic Directors,
Penny Hutchinson, Chair,
and the Festival Board.
August 2020
---
A special message about the 2020 Festival:
(POSTED MAY 2020)
To All Our Friends and Supporters,
At this time of year, we regularly send a newsletter reminding everyone of the dates of the Festival and seeking renewal of your Friends membership if you haven't done this already.
This year, in 2020 we should celebrate the 30th anniversary of the first Port Fairy Spring Music Festival, but we would do so in unprecedented circumstances. The uncertainty caused by the Coronavirus and the ongoing restrictions placed on our lives as we combat this have meant that the Artistic Directors and Board are faced with very difficult decisions.
As with many other arts organisations, we cannot predict whether it will be possible to mount a festival this year in the form we all love; that immersive three springtime days in Port Fairy, with musicians, the community, audiences and visitors all intermingling around the Reardon Theatre, St John's Church, the Lecture Hall and even the Stadium!
Taking all of the risks and uncertainties into account (including restrictions due to COVID-19 on social distancing and size of gatherings), the Board has decided that the Festival will not go ahead for 2020 in the usual format.  Instead, the Artistic Directors are looking at other ways we can bring the "Festival" to life.
The State Government has guaranteed funding support for 2020 and 2021, and as this is our only confirmed source of funds for now, we are most grateful. The government is encouraging our Festival to plan for the future, recognising in particular our community engagement, our commitment to First Nations content and the overall excellence in artistic programming.
Minister Foley and Creative Victoria have been clear that they want the arts organisations of Victoria to survive through this time and be ready to reinvigorate the cultural life of the Victorian community after the crisis is over. The Port Fairy Spring Music Festival will be part of that.  The Minister has recently announced additional support for the arts, which we are also following up.
The Friends support over many years has been much appreciated by all the Artistic Directors and we ask that you, our Friends of the Festival, join in the journey with us by renewing your annual subscription.  We also ask that you consider making a tax deductible donation.  Your support will help the Festival through this year and provide a foundation for the future.
We do not yet know what we will be able to do in October this year and/or at other times.  It won't be a normal Festival in Port Fairy, but we do hope to bring something of the essence of the Festival to you.  We all have our individual ideas of what that essence is and we welcome your comments on what is important about the Festival for you.  This will help guide our planning for this year and beyond.
We will be in touch again in July to update everyone on what is planned.
Penny Hutchinson, Chair,
Monica Curro and Stefan Cassomenos, Artistic Directors,
and the Festival Board.
May 2020
CLICK HERE TO RENEW YOUR MEMBERSHIP
You can add comments when you renew your membership, or 
email us at contact@portfairyspringfest.com.au or phone (03) 5568 3030.
_________________________________________________________________
ABOUT THE FESTIVAL
The Port Fairy Spring Music Festival was created in 1990 by the late British/ Australian composer Michael Easton ARAM and the pianist Len Vorster and has been staged as an annual regional music festival since then. The current Festival Directors are Monica Curro and Stefan Cassomenos.
The festival presents classical and contemporary ensemble music in fresh and collaborative programming. It combines the talents of highly regarded established artists with the very best of Australia's new and emerging young performers and composers.
The program also features drama, orchestral and choral music, jazz, opera, dance and free open air performance in a program of 24 performances over three days. Concerts are generally an hour long and designed especially for the Festival.
School performances, masterclasses, pre-concert talks, artist 'talks and conversations' and art exhibitions all enhance the appreciation and involvement of Festival patrons and the community.
The ambience and intimacy of Port Fairy together with acoustically excellent venues helps to engage, educate and entertain all members of the Festival community, and to attract visitors from throughout the state, interstate and overseas.
Previous Festivals